The Man for the job
We've moved it all. From a share house of student stuff to a massive McMansion, nothing fazes us. That's why we're Melbourne's favourite furniture removalists.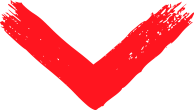 Choose your
home
or
business
move size:
How much stuff are you moving?
A few large items
or a large appliance
1 bed home
Average
Small storage unit, up to 10m3
2 bed home
Average
1 - 2 bed home
Lots of stuff!
Large storage unit, up to 20m3
3 - 4 bed home
Average
Big home
Lots of stuff!
Just archive boxes, up to 170
Furnished office
2 people
Heaps of archive boxes, up to 250
Small office
Up to 5 people
Big or tall furniture or shop fittings

Medium office
Up to 10 people
Large office
Up to 20 people
Lots and lots of
big stuff!
In safe hands
The Man treats your things like his own, but sometimes accidents happen. If they do, we've got your back. We'll repair or replace them at our cost, or through our insurer. No hassle. Just tell the Man at the end of the move.
Moved by Julian
"What lovely young men they are Jack and Julian - they were a credit to your company. When I last used Man with a Van I thought the two young men then were terrific,..."
Pam, Williamstown, September 2015
Moved by Matt
"Lovely guys, very professional service. I was impressed with how hard they worked to keep to a time frame."
Annie, Southbank, October 2015
Moved by
"Friendly guys, really fast move, cost less than quoted. Couldn't be happier. I also couldn't believe how quickly they did the job! "
Kenneth, Balaclava, August 2015
Moved by
"Simon and Rhys were brilliant. They were really competent, speedy and lovely to have around. "
Suzy, Parkville, August 2015
Moved by Daniel
"They took an enormous amount of stress out of the move because they were so lovely and efficient."
Emily, South Yarra, August 2015
Ben
Home removals
We may come across as casual, but we take removals very seriously. With over a decade of experience moving Melbourne the Man knows how to pull off the perfect move. We know you have other things to do with your day - our reputation for perfect reliablity is thanks to the large fleet at the Man's disposal.
Student removals
The Man began as a student mover and hasn't forgotten how. We know you're on a Mi Goreng sized budget and you need to squeeze your move in between tutes. We'll get the job done as quickly as possible in one of our cheap smaller trucks.
Ben
Mickey
Commercial Relocations
We've made moving our business so you can focus on yours. You'll be around the water cooler marvelling at our well-oiled moving machine. We'll turn up bang on time, charm building managers, and swiftly ensure you're back in business with no fuss.